DKK in Real Time: Live Rates for Danish krone!

Interested in forex trading with DKK? Here we list information about the Danish economy, important indicators to keep track of when trading currencies with Danish kroner, as well as interesting curiosities and background facts about the currency that can be useful for anyone planning to buy, sell or trade. In addition, we offer constantly updated live prices for USD/DKK and EUR/DKK – so stay tuned!
USD/DKK
EUR/DKK
Forex trading with DKK – find the best broker
Just like the Swedish krona, DKK is today available to trade with several of the major online trading brokers. Denmark's currency is of course not considered a major player in the international arena, but can still be interesting as a smaller and more exotic alternative. Since it's pegged to the Euro at 7.46, the DKK is required to always stay within a 2.25% span.
Whether you want to buy or sell DKK, it is important that you find a forex broker that works for you – just like when trading any currency. A valuable tip can be to find a broker with a larger selection of DKK currency pairs than just one or two – even if you only intend to trade USD/DKK or EUR/DKK at first. A wider range gives you more choices if the spirit should fall on.
Short facts and history
The Danish krone is, in addition to Denmark, also the official currency of Greenland and the Faroe Islands, both of which are Danish territories and go under the Danish flag. The currency is issued by the country's national bank, and has been so since it was adopted in 1885 when Denmark joined the Scandinavian Monetary Union.
The official abbreviation and ISO code is DKK, but the currency is also usually written as DKR or Dkr – often by the Danes themselves in order to clarify that it is precisely Danish kroner and not any other type of krone from Norway or Sweden (krona).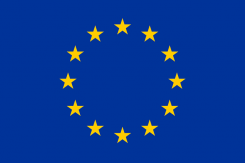 DKK vs EUR: What is the connection?
Since 1 January 1999, the Danish currency has been pegged to the Euro via the European Exchange Rate Mechanism ERM 2. The exchange rate was then set at 7.46038 Danish kroner for 1 Euro. ERM 2 was established as a voluntary alternative to those EU countries that are not yet members of the European Monetary Union (EMU) in order to prepare them for a future conversion to the Euro. So far, however, interest in switching to the Euro has been weak among Danes, which is why the DKK continues to be the official currency. Denmark's so-called fixed exchange rate cooperation with the Euro entails a maximum permitted deviation of +/- 2.25% – which is a considerably lower limit than that of +/- 15% that is usually applied.
DKK's fixed link with the reference asset Euro, means that the krona's exchange rate development follows the Euro's exchange rate development. If the Euro goes up or down, in other words, the Danish krone also goes up or down. This is thus the explanation for why a record expensive Euro for Swedes has also meant a more expensive exchange rate between SEK and DKK. The fact that the DKK is linked to the EUR means advantages such as better stability in times of concern and smoother trade with EUR countries. On the negative side, however, it also entails restrictions in Denmark's own monetary policy, which becomes less independent and more correlated with that for the Euro.

Rating:
9.56/10
Minimum deposit:
100 GBP
Description:
Trade DKK with Skilling, a Scandinavian broker which got the best transparency, pricing and most pairs with the Danish krone. Try a demo account now!
Risk warning: 63% of retail investor accounts lose money.
---
Is it worthwhile to buy DKK – or should you invest in EUR?
Since DKK is tied to EUR as a reference asset, the question may arise as to why you should even trade DKK at all – instead of just running on EUR directly. EUR is available in far more currency pairs than DKK, is traded in much larger volumes and thus has better liquidity. Trading with DKK undoubtedly means greater risk-taking than trading with EUR, which is why most forex traders prefer EUR over DKK.
If you still want to try your luck and get started with currency trading with DKK, we recommend opening an account with the reputable forex broker Skilling – Scandinavia's best and most intuitive platforms for active forex trading.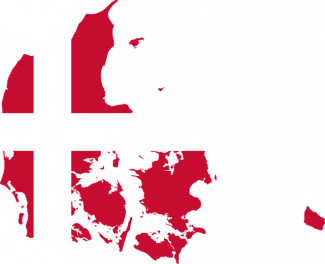 Overall a stable economy with countercyclical exports
Denmark is considered one of the richest countries in the world in terms of GDP/population, and has been relatively spared from economic worries and clouds of unrest for quite some time. Until the turn of the year 2019/2020, the country could boast one of the Nordic region's highest growth percentages, a relatively low central government debt corresponding to about 35% of GDP and a prosperous industrial and export sector. Agriculture and pharmaceuticals account for 25 and 20% of the country's total exports, which together with the production of wind turbines, among other things, form a very countercyclical export industry – which makes Denmark's economy less vulnerable to cyclical fluctuations.
Nationalbanken works towards a number of stated main goals, which in short include keeping inflation below 2%, striving for a more secure payment climate with less cash and maintaining financial stability through various measures. As with trading in other currencies, of course, Denmark's CPI, changes in the policy rate, inflation and unemployment figures are important indicators to keep up to date with when speculating or investing in DKK – even if the fixed link to capital-rich EUR of course provides better stability overall for the currency.