Trustly for Deposits
Trustly is one of Europe's fastest growing and most innovative payment methods for e-commerce and online trading brokers, based on instant payments. With the push of a button, you can be up and running safely with your new currency broker.
Trustly has had a phenomenal journey, with incredible sales growth in recent years. Today, Trustly is available in local languages in Sweden, Norway, Finland, Germany, the Netherlands, Spain, Poland and the USA. Below we go through everything you want to know about Trustly, from how the company started, to its biggest advantages and disadvantages, who founded the company and of course – which trading sites work with the company.
3 brokers offer Trustly
Trustly is created by Swedes and the method has started to gain traction all over the world. Simplify your life with fast and easy bank payments by using Trustly, you too. Below we list the Trustly brokers we recommend with the highest rating first.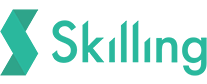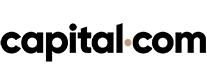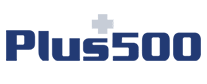 Short facts
About 17 seconds as a returning customer, or 1 minute as a new customer.
Which country does Trustly come from? Sweden
How do I contact Trustly? Customer service by phone on +44 20 3917 4826 – for support in English or e-mail at [email protected]. 78% of all employees use the format "firstname.[email protected]" on Trustly's customer support.
Tillgängligt för kunder från: UK, EU and U.S.
Antal anställda: Drygt 400 personer, men växer snabbt.
Officiell webbplats: https://www.trustly.net.
4 Easy Steps to Trustly Payments
You get started really easily.
1. First select a currency broker.
2. Decide how much you want to deposit.
Click on Trustly as the payment option.
4. Log in with your BankID and verify the payment.

Rating:
9.56/10
Minimum deposit:
100 GBP
Description:
Trustly + Simple = True. Try with Skilling today!
Risk warning: 63% of retail investor accounts lose money.
---
How did Trustly start?
In 2008, Trustly had only 3 employees, ie the three co-founders who come from Stockholm. The company was then called GluePay, before they changed their name to InstantBank. GluePay was marketed as a direct bank payment service without chargebacks (refunds), without any amount limits and fully automated. The fact that all GluPay's transfers went in seconds was the big difference from traditional banks where customers normally have to wait up to 1-2 days. Eventually, the company found a better company name and in 2013 they switched to the easily recognizable Trustly.
Today, the company has grown to 400 employees in 8 different offices in Europe and America. It is an alternative to traditional bank transfer, with the same security, that has made Trustly successful.
Trustly is considered one of Sweden's most highly regarded fintech companies. They develop all products in-house and offer payment solutions to e-traders, currency brokers and trading sites to name a few. Today, more than 600 million consumers can make direct payments with Trustly. If you live in Europe, you are certainly one of them. Every month, more than 10 million payments are handled through Swedish Trustly.
Costs associated with Trustly
For you as a customer, Trustly normally costs nothing, if the trading broker does not explicitly state that it entails a cost. It is the companies that have Trustly on their website as a payment option that may pay a small percentage of the amount you deposit, but you will see the same amount as the deposit in your new trading account when you use this method. One of the company's greatest privileges is actually the lack of costs or fees from Trustly. Everything you transfer comes into the account.
How do I register a Trustly account?
The best part is that you do not have to register anything. You only pay directly, with security from your bank. Everything goes in a second.
Biggest advantages with Trustly?
+ Everything is done with direct payment per second.
+ No fees are charged with this deposit method.
+ Connect with your own bank, but make the transfer faster!
+ No need to enter sensitive personal information.
+ Trustly is easy to use.
+ The payment method is completely risk-free.
+ Trustly has no amount limit.
+ Trustly counts as the fastest way of handling instant financial transactions. The company makes it possible to get started with currency trading or online trading in 3 minutes.
Biggest disadvantages?
-Not available to all currency brokers.
-Must do bank login for transfers.
Who founded Trustly?
Trion Lukas Gratte, Joel Jacobsson och Carl Wilson are all counted as co-founders of Trustly.
When was Trustly launched?
Stockholm-based Trustly Group AB did not go live until 2013, but the company already created 5 years before that. It was first called GluePay, followed by InstantBank, before the name was changed to Trustly.
Where is Trustly's headquarters?
The British headquarters, Trustly UK Limited, is located on the following address: 80 Clerkenwell Rd, London EC1M 5RJ, UK.
The company has their main headquarters in Sweden at: Rådmansgatan 40, 5 tr, 113 57 Stockholm.
How Much is Trustly's turnover?
Trustly Group AB had sales of 190 000 000 GBP and a profit after net financial items of 100 million GBP in 2019, while last year's profit was about 13.59 billion sterling.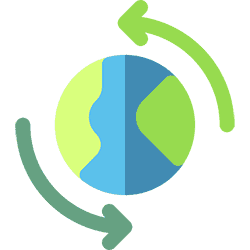 Which banks support Trustly?
All licensed British banks support direct payments via Trustly, such as HSBC, Barclays, NatWest, TSB, Royal Bank of Scotland, Virgin Money UK, Standard Chartered, Scotiabank, Santander UK, Nationwide Building Society, Schroders and Scandinavian SEB and Handelsbanken, together with several foreign banks such as Credit Suisse, Deutsche Bank, Danske Bank, Estonian Luminor Bank and Coop Bank, German Deutsche Bank and Commerzbank, as well as Dutch ING Bank NV and ABN AMRO Bank to name a few.
Of course, debit cards such as VISA, Mastercard, Maestro, JCB, American Express, Dinersclub are also supported by Trustly. Over 3300 banks in 29 European markets cooperate with Trustly's and therefore offer direct payments. Normally, it is not printed on the bank's website, because they do not want to market a competing service that is faster than their own.
Yes, Trustly is of course available on both Facebook, Instagram and LinkedIn.
Is there an amount limit at Trustly?
No, Trustly themselves do not set any limits on how much you can transfer. unlike many other deposit options. Normally, no currency brokers or online trading companies have any maximum amounts that can be deposited. However, it should be noted that the deposit guarantee is valid for up to GBP 85,000.
Yes, Trustly is registered as a payment institution, with permission to carry out payment transactions, credit facility transactions, money transfers and other payment initiation services. Permits are available through agents in Finland (PlusPay Finland Oy and Trustly Finland OY), Austria (Trustly Austria GmbH), Belgium (Trustly Belgium GCV), Denmark (Trustly Denmark ApS), Germany (Trustly Germany GmbH), Ireland (Trustly Ireland Limited ), Malta (Trustly Malta Ltd), the Netherlands (Trustly Norway BV), Norway (Trustly Norway Sp zoo), Poland (Trustly Spain E-Commerce Solutions SL), the United Kingdom (Trustly UK Limited) and Sweden (Trustly AB).
Is there a Trustly App?
No, the company has neither iOS nor Android app. Probably because all payments are handled through intermediaries so it is not directly important with a separate app.

Rating:
9.67/10
Minimum deposit:
250 GBP
Description:
Are you keen on trying a new, better and safer payment method? Try Trustly with Capital today!
Risk warning: 75.26% of retail investor accounts lose money when trading with Capital.
---
How does Trustly's direct debit work?
It is a smart and easy way to deposit for recurring amounts. If, for example, you want to invest 100 GBP per month or 300 GBP per month through a highly trusted forex broker, this can be done by direct debit. Everything can be handled with one click for a safe and stress-free experience. Click on the link of one of the brokers from the top list above.
How does Trustly simplify invoice payments?
First, everything can be done electronically with one click. Yes, you read that right. It is a way to keep customers happy and allows you to split or schedule payments. Everything can be done with automated settlement so it will be smooth for all parties.
Are there any free jobs at Trustly?
There are usually a number of positions in Stockholm, London or the USA on their website. Visit Trustly's career page if you want to know more.
How to report complaints??
First of all, you should contact the currency broker used. This is usually where the bottleneck is located. Alternatively, call them on +44 (0)20 3917 4826 or send an email to [email protected].

Rating:
9.56/10
Minimum deposit:
100 GBP
Description:
The highest rated broker supporting Trustly-transfers.
Risk warning: 63% of retail investor accounts lose money.
---