cTrader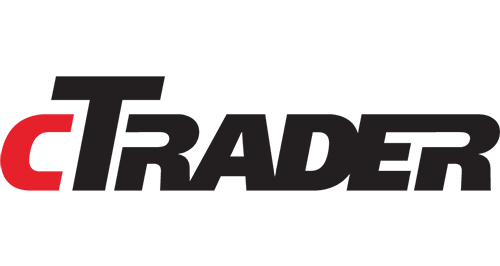 One of the world's leading platforms for forex and online trading, and the heaviest competitor to MetaQuote's popular platforms MT4 and MT5. cTrader is the Cypriot financial tech company Spotware's most flagship product, which since its launch in 2010 has gained market share on the assembly line and is today used by millions of traders worldwide. cTrader's largest customer group today comes from copy trading.
ForexTrading.uk has compiled a complete guide to cTrader with details about what you get, what functions are available, how it is used and whether it is actually as good as it is said to be. The company behind cTrader – Spotware Systems Ltd – was founded in 2010 in Limassol, Cyprus – a well-known stronghold for finance companies and online brokers in general. Before we go on about the history, what cTrader is used for, which versions you can trade with an much more – we'll show you the top list of the best cTrader brokers out there:
Top list over the best cTrader brokers, for everyone into great features such as AutoChartist, which is given out free.
Rank
Broker
Rating
Min. Deposit
Offering
Review
1




Skilling: "Trading in gold. Really easy with CFDs. Buy or sell gold from your mobile."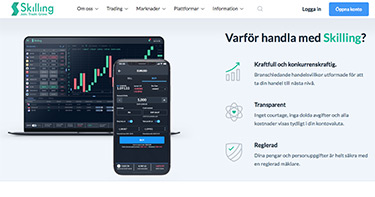 What is cTrader and what is it used for?
If you are an experienced trader, you probably already know cTrader and all its qualities. Maybe it's even the platform you prefer to trade with. If, on the other hand, you are new to the game and inexperienced in both trading and available platforms, some basic facts can be valuable to get.
cTrader is a trading platform specially developed for online trading with different types of financial instruments. Through cTrader, users can both invest and speculate in assets such as currencies, stocks, cryptocurrencies, indices, commodities and other exchange traded products. cTrader is not a broker in itself, but stands instead for the technology and systems through which brokers who do not have a self-developed platform (alternatively also want to offer a third-party solution as a complement) can enable trading for their users.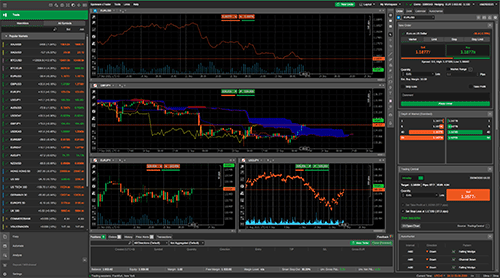 Who founded cTrader?
The man behind the company, Andrey Pavlov, has his roots in both finance and technology, and had set his sights on using cutting-edge information technology and innovative solutions to create the most useful, fair and accurate trading applications for both brokers and traders worldwide. The result was cTrader. The platform was also released in 2010, and thus became one of Spotware's first products – as well as the largest and most reputable. cTrader is still classified today by both Spotware itself and the outside world as the company's foremost success and pride, and as one of the market's absolute best solutions for quality online trading experiences.
Are there different versions of cTrader?
In short, you can say that there are 3 modern and good versions that you should think about.
Web version
You can see an example of what it looks like inside cTrader's web version on the right. As you can probably see, it is an extremely professional trading platform, with everything from order depth to news and real-time prices with the opportunity to have several different windows running. You can customize everything with the cTrader web to suit your own preferences and trading patterns. For serious forex traders, cTrader is an excellent choice.
iOS and Android apps
cTrader was initially only available as a downloadable software, but nowadays the platform is considerably more readily available as a web version and as an app for both iOS (129.7 MB) and Android (65 MB). However, the easiest way is to get started directly through a professional trading site, such as Skilling (read review here). You can register with Skilling here or go to their page about cTrader here! It automatically becomes a demo account, which can be converted into real money when you feel ready for that.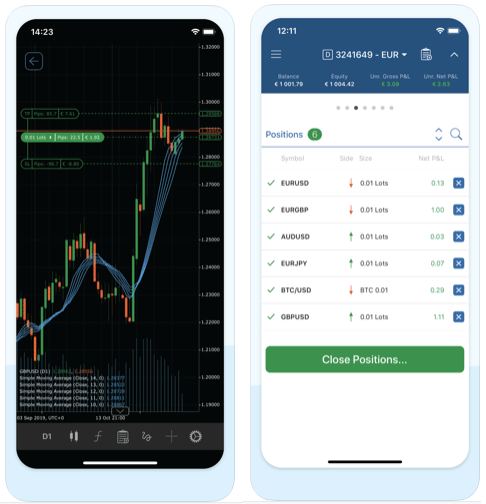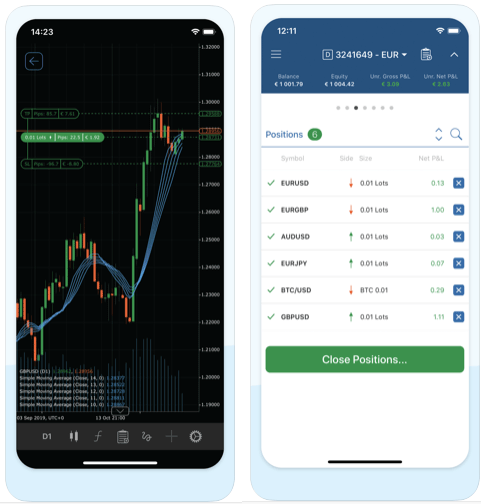 cTrader's mobile version has improved significantly in recent years and today it is an excellent trading platform for iOS (iPhone, iPad, Mac)
Why should I use cTrader?
cTrader offers nice graphics, user-friendly interface and great features. High-quality online trading may contain really advanced functions and sharp tools, but the platform should be as simple as possible – without being perceived as simple for that matter, of course. With Skilling's launch of copy trading, the level of traders has risen and everything has been simplified. Never before has it been so easy to choose a strategy and level of risk. The opportunities are greater than ever before. Try cTrader copytrading yourself today!
In cTrader, both user-friendliness, clarity and quality are noticeable. It is quickly noticeable that priority has been given to a combination of both advanced technical infrastructure – which enables the really good functions the platform has to offer – as well as an interface that should be easy for everyone to use. Regardless of previous experience.
The dark design is pleasing to the eye and the layout of both charts and overviews is very good. Chart variations such as candlesticks, Bar Chart, HLC Chart, Line Chart, Hikin Chart and Renko Charts are available – just to name a few. The range of different trend indicators, oscillators, volatility meters, etc. amounts to over 70 built-in, with the possibility to design your own through cTrader Automate and add many more if you wish.
The system also has the opportunity to save templates for different charts, take so-called chart shots (custom screenshots) and easily share them in, for example, social media to inspire others and create a good forum for exchanging tips and ideas.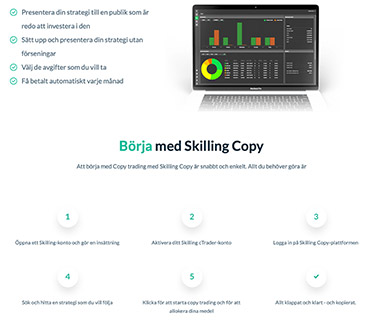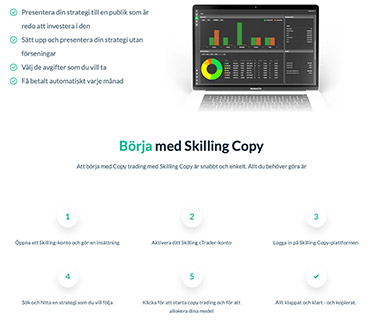 cTrader for copy trading and algorithmic trading – does it work?
cTrader's main competitor MetaTrader 4 (also MetaTrader 5, which did not have as great an impact) is for many synonymous with a simple interface. However, in our opinion, you get even better opportunities for automated trading with cTrader. They offer an excellent environment for robot trading using algorithms.
cTrader Automate, formerly known as cAlgo, gives users access to all the tools and aids needed to design and create their own automated trading robots. In cTrader Automate, C # is used for all coding, and the entire application is 100% seamlessly integrated with all other functions and features on the platform.
Tailored strategies for automated trading can be implemented on all asset categories, so you can trade currencies, stocks, indices or any other preferred product with less emotion involved, less impulsivity and better stability. Compared to MetaTrader 4, the technology in the auto function has a bit less features – which for some is great and for others a problem.
And for copy trading, how does it look like there? The form of trading that offers traders a chance to be inspired by others and copy strategies from successful traders around the world. cTrader also delivers there. cTrader Copy is a further development of the previous application cMirror, with which all users of cTrader can share their own strategies and take part in others. The feature is fully integrated with the rest of the platform, costs nothing to use and gives traders excellent opportunities to connect with millions of other cTraders worldwide. The best site for copy trading through cTrader is without a doubt Skilling, which is available in multiple languages, got the markets fastest execution and a transparent system for both beginners and professional traders. Try cTrader copy trading with Skilling today!
How to start trading on cTrader?
As mentioned in the introduction, cTrader is not a broker with which you can register for an account and start trading assets. To get started and start trading on the platform, you therefore first need to create an account with a currency and CFD broker where cTrader is offered as an implemented third-party solution.
cTrader is not as widespread as MetaTrader 4 (which most brokers offer), but is still a major player in the industry, which is why it is rarely particularly difficult to find a good broker who has cTrader as a third-party solution. Check for example in our top list above to get inspiration.
The choice of broker is of course important. A really good online broker can be crucial to your advancement and your success as a trader, while a bad broker can crush both opportunities to develop and opportunities to make money. Therefore, choose your broker carefully, and feel free to spend some time comparing, analyzing and testing a few different options with free and risk-free demo accounts.
A good broker for cTrader is the transparent Skilling platform, on which you can trade a large number of assets with both cTrader and your own Skilling Trader platform. For some time now, Skilling has also been offering seamless integration between Skilling Trader and cTrader, which gives you as a user a lot of benefits and makes your trading experience better in every way. Registration is fast and secure, and the platform is available as a web version, desktop and mobile app.
Popular instruments to trade on cTrader
cTrader is a complete trading platform more than suitable for trading with all types of financial assets – but possibly that the focus is a little extra on currencies. Among the most popular instruments include:
Majors: Currency trading with large currency pairs including USD is a given favorite on a platform particularly sharp for just forex trading. Majors such as EUR / USD, GBP / USD, USD / JPY, AUD / USD and USD / CHF have good liquidity and are traded frequently by most brokers. cTrader's underlying technology enables lightning-fast executions – which in turn minimizes slippage and gives you better spreads.
Minors and exotic currency pairs: Currency pairs without US dollars can be quite exciting to trade, at least if using GBP or Euro instead. Forex trading and cTrader go very well together, which is why even smaller and more exotic pairs are also traded to a large extent on the platform. The technical indicators, the options for graphs and the qualitative autotrader are excellent for currency trading – and are available no matter which cTrader broker you choose. The range of smaller forex pairs can vary between different brokers, with most serious options having a wide range.
Oil, gold and other commodities: Trading in commodities with CFDs can be a good way to supplement and diversify its holdings with assets that are only to a limited extent correlated with the stock market. Oil and gold are particularly popular, where gold is a stable safe haven asset and oil can offer both high peaks and deep valleys. CFD trading in commodities on cTrader allows you to buy or trade commodities with mortgages, low spreads and – with most cTrader brokers – a good range of instruments.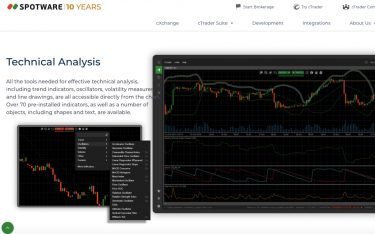 What are the best technical indicators on cTrader?
The basic offer in cTrader consists of more than 70 built-in technical indicators free to use for analysis. In addition to this, there are also lots of additional tools to add, either by building them yourself or choosing from already ready-made alternatives.
Among the most popular technical indicators are:
Stochastic Oscillator and Williams %R: Classic indicator that has been around for a long time but that fulfills its purpose and is very useful. CTraders Stochastic Oscillator analyzes whether a currency or other asset is overbought or overpowered by identifying and analyzing historical ups and downs using reference values. Very briefly, the indicator works by triggering a buy signal if the Stochastic curve falls below 20, and a sell signal is triggered if the curve rises above 80. Good momentum indicator that belongs to one of those built into cTrader.
Williams% R is also a momentum indicator for identifying overbought and oversold assets, and which is very similar to Stochastic in function. A newer alternative that may be worth trying.
RSI: Relative Strength Index is also a classic indicator to help identify overbought and oversold assets. RSI uses other reference points (70 and 30 instead of 80 and 20) and slightly different technology than Stochastic Oscillator, but also triggers buy and sell signals in the same way. This is also included in the basic offer offered by cTrader.
Volume Profile 1.1: Downloadable trading indicator to help analyse when the largest and smallest volumes of an asset are traded in order to be able to predict future market movements. The indicator shows, among other things, vertical volumes on prices, can be applied to different time units, shows most traded volumes (VPOC) and can be implemented in different strategies.
What deposit options are possible on cTrader?
Deposits of capital are not made to cTrader as such, but to the broker you choose to register with. The deposit options that are possible thus vary between different brokers, where some are more flexible than others. For Skilling, you can get started with € 100 or SEK 1,000, which is the absolute lowest level to get started. Normally, however, we usually recommend a good penny more than this to have some coverage on the cTrader account when the local market closes.
Most people today offer deposits with the help of credit / debit cards, traditional bank transfer and various types of online wallets such as Skrill, Neteller and PayPal. Even Klarna is gradually starting to appear in some.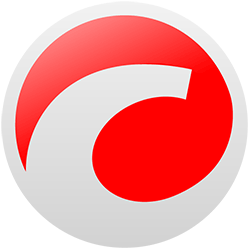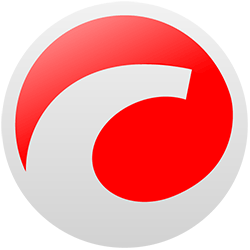 Deposits are usually free of charge, but how long the transaction takes looks different for different means of payment. Credit cards or digital payment solutions are usually preferred because they take place immediately, while bank transfers usually take at least a couple of banking days to go through.
Is a manual required to get started with cTrader?
As a general rule, you don't need it. Despite the many features and features available, and the complexity of the platform, cTrader is generally an extremely easy-to-use trading platform that is relatively quick to learn. Of course, it takes a little extra time, training and commitment to get to know the platform in the beginning, but for most people this usually goes pretty fast. If you still want some help on the stack, there are very good tips and advice directly from trading sites that offer cTrader.
Test cTrader in demo mode for iOS, web, desktop and Android
There are several ways to test cTrader's platforms for iOS, Android, web and desktop in a simple way. All you need to do is open a demo account with any online trading broker above, such as Skilling. A very good alternative that both simplifies and makes it smoother for potential users who want to test drive quickly before or if you want to invest in sharp mode.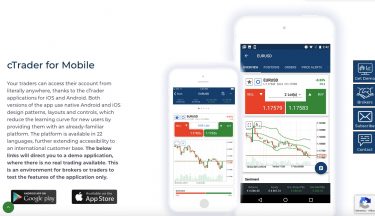 What programming language is cTrader built from?
cTrader is created by the programming language C # (pronounced C Sharp), which is also the language traders must use to build their own bots.
C # is not a programming language developed only for and by cTrader, but a widespread language created by Windows in the year 2000. C # is thus used in a lot other than online trading. In this way, cTrader differs from MT4 and MT5, which are created with programming languages specially developed for those platforms.
To build their own cots in C #, traders can use both cTrader's built-in coding software, or Microsoft Visual Studio.
Why choose cTrader as a trading platform?
Which platform you as a trader prefer is highly individual and depends largely on what preferences you have and which system you feel most comfortable with. cTrader is probably the most powerful platform on the market (while MT4 is a bit sharper in terms of, for example, EA's, algo trading and flexibility) and also the one with the best user interface. Excellent order depth, good indicators and flexible charts are some of cTrader's main advantages.
In 10 years, the platform has reached several million users worldwide, climbed to the top three of the market's best available alternatives and offers all the prerequisites needed to advance in online trading and potentially achieve great success.