Broker Scam Alert list – Warning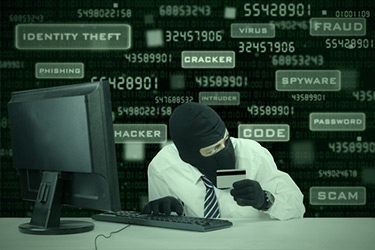 Unfortunately, there are many unscrupulous currency brokers that we clearly want to warn against. If you are considering registering somewhere and starting trading, feel free to check here first.
For more than 20 years, we have kept track of companies that are active in currency trading. Therefore, the team can often quickly detect when unscrupulous players enter the market. Of course, the rogue and inappropriate online trading players go on the warning list, while the rest remain on the list. If you see a warning box with red rings in a review, it means that we believe that there is a better player to choose.
Finansinspektionen and its European colleagues and supervisory authorities warn of the following companies:
Companies to avoid at all costs
There are a number of dubious companies and below are those that have been added in chronological order.
TraderFex
Date: 2/7, 2021.
Reason: TraderFex.com is the latest currency broker that we at Valutahandel.se want to raise a warning flag for. They have no license at all, but still have a support phone in Sweden. We have been contacted by a law firm that is currently investigating them, which is a bad sign. The company gives "discounts" on a number of swap positions, which is illegal within the EU. TraderFex is therefore a company that is proven to be engaged in illegal activities in the jurisdiction where they work. So instead choose a EU -licensed forex broker , to be on the safe side and get full protection of your money.
FTMO
Date: 28/3, 2021.
Reason: Encourages people to put in money in the hope that they put in money, takes care of all losses and you get 70% of all profits. Do you believe that? No, avoid for these generous conditions are not true. Who wants to cover all your losses and give you back the profits? So "nice" trading companies do not exist.
Bitcoin Era
Date: 25/3, 2021.
Reason: We have done a report about Bitcoin Era, which describes how this company tries to attract people to buy Bitcoin and markets itself with celebrities who have not given permission to use their name. Avoid at all costs. There are many not so reputable companies in this niche.
Altcrypt / Altcrypt.cc
Date: 8/2, 2021
Reason: We have a Norwegian who has not been paid money from Altcrypto, who has been blacklisted in many other places as well. When withdrawing, they demand 20% of the amount. Really not a good place to trade crypto.
Fin-Target.com, CoinBoost247.com och LibraFg.com
Date: 2020-12-09
Reason: They pretend to be licensed in Cyprus, but do not have it.
PrimaryFxMarkets.com, CapitalLevel.com, MarketsSwiss.com
Date: 2020-10-16
Reason: Even if they write on their websites that they have a CySec license, this is not the case. They are not registered with CySec, reports the Cypriot licensing authority.
ASPEN Investment LLC (http://www.aspeninvestmentllc.com)
Date: 2020-06-08
Reason: Claims to be registered in Switzerland, but this is not the case. They do not have a license for either Switzerland or Europe, the Swiss Financial Markets Authority announces.
Axe Invest (www.axeinvest.org och www.axeinvest.com)
Date: Första varningen kom 2020-07-09.
Reason: The company does not exist and is registered on Marshall Island.
Cryptozilla (https://247globaltrade.com/ eller cryptozilla.world)
Date: 2020-07-20.
Reason: Securities trading or currency trading is not allowed through Cryptozilla, says the National Securities Market Commission in Spain.
CSIF (Lux)
Date: 2020-07-16
Reason: Fraudsters use the information from an authorized company with a similar name. While the licensed company in the UK is called Credit-Suisse.com, the url for the company without permission is csif-lux.com. They try to convince potential customers that they are genuine, but Currency Trading can demonstrate based on FCA's warning that the company is not to be trusted.
Forex Birds Ltd (https://forexbirds.com)
Date: 2020-07-20
Reason: The Website is not authorised by the British or European authorities to trade in financial instruments or foreign exchange for that matter.
Fortuna Privata Investments (https://www.fortunaprivate.com/)
Date: Första varningen kom 2020-08-19.
Reason: The company pretends to have offices in Kista, but they are not there and do not operate in Sweden. Avoid at all costs.
Global FX International LP (https://global-fx.com)
Date: 2020-06-26
Reason: Pretends to be from Hong Kong, but the local authorities warns of Global FX International and several other companies starting with G. They are completely unlicensed from all types of trading in securities, commodities and currencies.
Motto FX (www.mottofx.com)
Date: 2020-07-20.
Reason : The Spanish version of FRC first sent out a warning about Motto FX or CAPITEUS GLOBAL LTD as they are also called. They are not allowed to trade securities or exchange online.
Spring Information (https://www.swisstraders.com/)
Date: 2021-01-21
Reason: A recent scammer that Forex Trading has encountered recently is Spring Information. Ok, already the name sounds a little strange, but in fact this is a clone of another site. The company seems to be engaged in sending out letters and e-mails with requirements to send money to their ERC20 wallet in order to be able to withdraw money. Of course, this rogue actor should be avoided completely – a big warning for Spring Information.
Swiss Traders (https://www.swisstraders.com/)
Date: 2020-06-08
Reason: Pretends having offices in Geneva and that they have a license from Switzerland to conduct online currency trading. However, this is not the case and both Swedish and European traders should avoid Swiss Traders.
TraderKing (TraderKing.io)
Date: 2020-07-01
Reason: All foreign exchange companies in the UK must be licensed by the FCA to operate. That is not the case with TraderKing, which targets Britons and Europeans. They have an address on St. Vincent and the Grenadines and a British telephone number, but the British equivalent of the Financial Supervisory Authority, FCA, announces that Traderking are scammers.
United Markets Capital (www.unitedmarketscapital.com)
Date: 2020-06-10
Reason: Ads have been placed on Facebook in an attempt to convince potential customers to start trading. After providing information to the company, they usually quickly call and provide clear investment advice. Unfortunately, they do not have a license to conduct such activities, warns FSMA in Belgium.
How do you know that a trading company is rogue?
Often less credible URLs that you do not recognize are used, such as the cheats behind CSIF in an attempt to "sound" like Credit Suisse. Other tricks usually include putting out incorrect license numbers and addresses. Therefore, it may be practical to really check local registers, such as the FSA from the UK, the CySEC from Cyprus or the MFSA from Malta. This will show if the company is licensed there.
Have you got any advice?
If you have had a bad accident, first check out www.frc.org.uk or email to: [email protected] or by phone: +44 (0)20 7492 2300. Of course, you can also let us know and tell us what happened, so we can include the company on the list so others do not have the same mishap. If you are looking for a really serious currency broker, check out the top list. There is also a top list for mobile currency brokers with many good options as well.

Rating:
9.56/10
Minimum deposit:
100 GBP
Description:
Try a serious forex broker. Create a demo account with Skilling today!
Risk warning: 63% of retail investor accounts lose money.
---