Jobs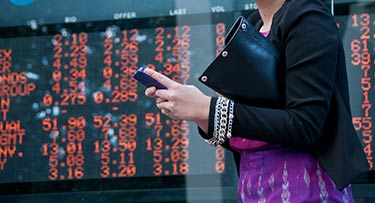 Here we show a number of interesting jobs and open positions that are relevant right now at ForexTrading.uk and elsewhere.
Whether you are looking for a role as a currency trader at a bank or investment company, have plans to become an analyst or trader, we show different roles that are available in London, Manchester, Marbella, Stockholm, Israel, USA, Cyprus and the rest of Europe. NOTE: Do you know that we at ForexTrading.uk are looking for talented writers right now? If you like to try different forex brokers and online trading sites and write about them, this might be something for you..
There are often way more job opportunities than you can imagine. Therefore, come back at regular intervals so as not to miss any good positions as a forex trader, analyst or risk manager at any company that works with CFD trading or has roles at any leading crypto broker or one of several prominent STP currency brokers.
Below is a selection last updated the 11th of October, 2021.
ForexTrading.uk – Work as a content writer


11th of October, 2021. – ForexTrading.uk is currently looking for writers who are interested in currency trading, but also gold, oil trading and stock trading. We are looking for people who have tried to trade currencies before or at least understand the concept of CFD trading very well. You should think it's fun, and preferably want to learn more about it, mostly on your own.

Before the launch in the UK, we have run Scandinavia's largest site in foreign exchange trading, so it will be a good reference and good variation. I like to see that you like writing and are easy to do. We have offices in Marbella where it is possible that you will be in the long run, but initially it also works well as a freelancer from anywhere in the world. If you have your own company that you can invoice from, that is a plus, but it can also be solved through Upwork or similar.
What does the role mean? You will learn a lot about forex trading and become a better trader, while our visitors will be happy with your interesting content. You can try a number of different forex brokers from scratch and compare them based on predetermined parameters. You will make reviews that follows a simple template and write news items.

Interesting? Contact us by e-mail at info at forextrading dot uk – and we will do our best to get back to you within 24 hours!

Rating:

9.78/10

Minimum deposit:

50 GBP

Description:

Get inspiration from the markets' best traders for free! Discover the worlds' best social forex trading site.

Risk warning: 68% of private investors lose money when they trade CFDs with eToro.

---

The European Central Bank needs a Market Operations Expert

Do you want to work with portfolio management at the ECB? Then you now have the opportunity to land a heavy job, which gives you around € 59,000 per year in salary. Your duties will be varied and involve everything from currency trading to stocks and derivatives. A recently updated list of all ECB jobs is available here.

Deutsche Bank is looking for an FX client service representative

Deutsche Bank's Foreign Exchange Prime Brokerage (FXPB) is looking for someone who can represent clients. You can count on long working hours, but competitive wages. You will receive 30 days holiday per year and decent private health insurance. You should be able to identify bad trades that can be concluded over the phone with customers. It is important that you know credit limits, but must also be able to keep track of the market and how to handle customers. You are of course a plus if you know German, but otherwise you should be prepared to move to London. Apply for DB's job on their official website, db.com.

AvaTrade often seek new skilled people

11th of October, 2021 – The award-winning STP currency broker AvaTrade is always looking for new talented employees. The company has offices in both London and Tel Aviv, so you have several opportunities wherever you want to work on fx related services. Currently, an English copywriter is needed in Herzliya Israel, a Portuguese or Spanish-speaking person doing marketing services in Jerusalem is out there as well as an email marketing junior with no requirement for experience in Jerusalem. In addition, AvaTrade needs an Arabic-speaking affiliate manager in Jerusalem, a tech expert in London, and either Russian- or Spanish-speaking support staff in Russia and Israel, respectively. Apply to AvaTrade by sending your CV to

[email protected]

!

Samuel & Co trading, ung trader

11th of October, 2021 Junior Forex Trader in London at Samuel & amp; Co Trading. A young trader who wants to learn to trade currency and has a will to succeed. You will learn to trade both in the short term and long term.
You will work with senior forex traders, the risk team and the portfolio diversification team. Salary: £18-100k OTE.

Skilling – several positions

11 th of October, 2021 – Several positions are free right now. Skilling are looking for a back end developer in Marbella or remote, a full stack developer that knows Java in Marbella or remove and one developer just focusing on java. Three other opportunities are live in either Cyprus, Malta, Spain or remotely – namely a social media manager role, one Swedish speaking intern and one multimedia designer. Applications can be sent to [email protected]. Tell tell them about your current position, what you can think of for a job and of course don't forget to attach your CV. Skilling will surely reply within short.

Rating:

9.56/10

Minimum deposit:

100 GBP

Description:

Trading. Easily. Forex trading with rapid execution. Perfect for British traders.

Risk warning: 63% of retail investor accounts lose money.

---

More jobs in the field of forex trading are underway. We are currently working on improving the site. If you have any suggestions, do not hesitate to contact us.