How to get started with trading forex in 5 minutes?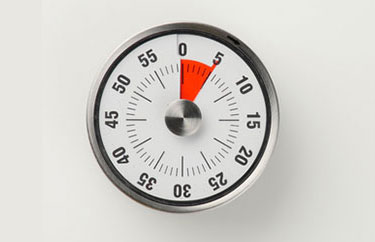 Can you afford to spend 5 minutes of your time, in exchange for the opportunity to improve your financial situation?
As a beginner, forex trading can be the option that gets you on the right track. While large parts of the companies in the world's stock markets will probably have extremely high volatility and risk in the next few years, there are enormous opportunities for currency trading – and it is also a trading art you can learn quite quickly.
If you spend even more time and read in detail about trading strategies, learn to handle technical analysis such as RSI vs Stochastics and then make sure to specialise in something, then you have even greater opportunities to really advance. Like always, it's important to stay up to date with the latest news. Below you get an insight into currency trading and the basics to be able to succeed with profitable trading. Please note that forex trading can be risky and you need to be careful and do your own analysis before starting.
4 steps to forex trading
The easiest way to get started with forex trading is through Skilling's platform. It only takes 3 minutes to get started, and you register quicker and easier than with other forex sites. They try to simplify the mandatory KYC process considerably.
Choose a deposit method that suits you and top up your trading account with the desired amount of capital. Many forex brokers have a minimum deposit limit of between £100-250, but if you want to test your skills before you start investing real money, a demo account can be a good start. It costs nothing and you can try different instruments and strategies without risking anything.
Make a plan for your trading – are you aiming to speculate or invest, and what time horizon do you have? You do not have to act according to any particular strategy in the beginning when the purpose may be mostly to get warm in your clothes, but planning is important to avoid ill-considered decisions and unnecessary risk-taking.
Choose instruments and start trading forex! However, it is important to start cautiously, and invest both stop loss and take profit in all positions you enter. We also recommend that you invest at most 1-2% of your total capital in each individual trade. Do you feel that you get more taste once you get started? Take a look here, and read our tips on what it takes to take that step further and actually be able to live on your trade. Sign up for the transparent CFD broker called Skilling today, and get started with your forex trading demo account!

Rating:
9.56/10
Minimum deposit:
100 GBP
Description:
Simple to get started with forex trading with CFDs in 5 minutes.
Risk warning: 63% of retail investor accounts lose money.
---
Quick trading execution is one of the keys to success
Fast executions are essential in forex trading. It should always be an important criterion when choosing a broker. The faster execution a trading site can offer, the less the risk that you will be given a different course than the one that stood when you chose to close the position. The course that stands when you want to leave a position, is of course also the course you want. For fast executions, Skilling stands out as one of the absolute foremost in the industry, where trades for GBP/USD, among others, are made in just 0.01 seconds in average during our tests. Do your research before choosing a broker and feel free to test with a demo account to see that the site really delivers, and does not slow down your business with slow technology. In addition to quick finishes, it's also nice to get started quickly.
What simplifies forex trading the most?
In our opinion, the possibility of using BankID means a different level of KYC experience for online trading. You do not have to upload and send copies of driving licenses or other photo identification, and you do not need to confirm an address or the like – which is otherwise standard when you register for an account with a forex broker. Such a traditional registration often takes 10-15 minutes to complete, while identification with BankID allows you to be up and running in just 10 seconds. It's a shame that such a quick verification method is not available in the UK yet.
How do people make money on forex trading?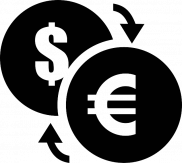 There are several different types of investors in forex trading. Some people trade with a longer time horizon, so called investor, and go into positions they intend to keep over a longer time frame, as they believe in a long term return. If you instead choose a strategy that is based on speculating, you buy and sell currencies with short time intervals in order to take advantage of the often quite small but very fast fluctuations that are characteristic of the forex market.
Forex trading with trading robots or so-called trading with AI technology is also something that may increase over time. The purpose of robots is to trade commercially, rather than emotionally, which can be quite easy. Furthermore, there are a number of different strategies to choose from and which can be good to learn when you have entered your trading and gained some experience. The trick is to create a copy trading robot and really succeed over time.
Strategies
Here are some examples of the most common strategies in forex trading. You can read even more in our unique article that deals with trading strategies.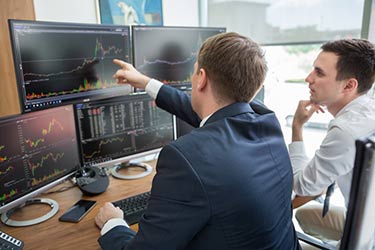 Carry trading is one of the most common trading strategies, and involves choosing currency pairs where interest rates differ greatly between the base currency and the counter currency. By finding currencies with high and low interest rates, you can take advantage of those interest rate differences and make money on them. Read our more detailed information on carry trading and discover how it works!
Scalping is another strategy that is very common when trading forex. Scalping is a speculative strategy and is characterized by going in and out of your positions at extremely frequent intervals. Very simply, it can be said that scalpers are actively looking for incorrect pricing and trying to take advantage of them. The longest you usually keep a trade for a few minutes, and the shortest it is about seconds. Scalping can be very profitable, but it requires a lot of time, presence and that you know what you are doing.
Like scalping, swing trading is also a form of forex trading based on short-term trades. In swing trading, it is usually about positions of a few minutes, up to a few hours or days. You look at and analyze support levels and resistance for different currency pairs, and take positions based on whether a certain currency pair, for example, has repeatedly turned and bounced at its support level. Swingtrading works great to engage in if you do not have whole days to spend on your trading, and is often very suitable for beginners to start with.
Technical analysis – is something that is important no matter what strategy you choose. With the help of various technical indicators such as Stochastic Oscillator, RSI or Elliot's wave theory, you can sharpen your trading with in-depth analyzes that make it easier to make smart decisions and predict how the market will move forward. Technical analysis can feel advanced in the beginning, but almost all reputable trading sites offer really good training materials you can get help from – and here at ForexTrading.uk there is also a lot of useful information about technical analysis.
What is important as a currency trader?
See two interviews with significant traders, such as Lennart from Skilling (soon up) and the professional trader Hampus (coming soon). They share smart do's and don'ts, tips on how to develop your trading and what is important to think about if you want to succeed with forex trading.
What currencies do people prefer to trade?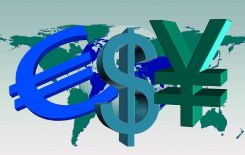 Major currencies such as USD, EUR and GPB are mainly traded, but the JPY (Japanese Yen) is also popular, especially as a counter-currency in pairs with the three largest. Interest in buying NOK has also soared in the past 6 months, when oil prices spiked.
The jumbo spot on the list is won by Venezuela's bolivar, in good company of the Argentine peso and Iran's rial. All three currencies qualify as some of the world's absolute worst, which is why virtually no currency brokers have them in their range. You will find the largest assortment of currency pairs and other CFD instruments at Capital!
Forex trading is everywhere: Especially in football
Forex trading is both visible and available almost everywhere today. You probably know of at least 10 really famous football teams in the UK, Spain, Germany and Italy that have a currency broker as their main or secondary sponsor. Check which team your trading company is behind, or which company your favourite team has as a sponsor here (coming soon).
Mobil trading: Trade on the go
The time required to get seated in front of a computer screen to be able to trade forex is long gone. Nowadays it is perfectly possible to do trading even when you are on the go. Today, all major trading sites also offer their platform in mobile format. It is simple, flexible and you are allowed to handle your trading in the way that suits best. And why not try forex trading while commuting? It is often a fun and sometimes even very profitable pastime, even if the risks are considerable. Here we list the three best apps for mobile currency trading – read, find your favorite and get started today (coming very soon).
3 alternatives to forex trading
Today, forex trading is more or less the same as online trading, since all reputable forex brokers also offer other forms of trading with CFDs. These are usually the following 3 varieties from any forex broker:
1. Index Trading with CFDs: Utilize a leverage and invest in CFDs with large indices as the underlying asset. Here, among other things, VIX can be mentioned as an example, which is a volatility index linked to the options that in turn have the S & P500 as an underlying asset – the USA's second largest stock exchange index. Many people use VIX to hedge their positions in swaying times, and it can be a good index to take a closer look at and learn more about.
2. Stock Trading with CFDs: Equities, of course – the most traded instruments among investors and perhaps the first thing many people think of when talking about online trading. Equities, both Swedish and international, can, like currencies and indices, be traded with CFDs and with leverage that broadens your positions. Check out, for example, Apple, Amazon or why not hyped Tesla.
3. Commodity trading in CFDs: Commodities include everything from oil and precious metals – to cotton, coffee, livestock and much more. Oil and gold are among the most common commodities to invest in and are good to have in your portfolio as a complement to currencies, equities and indices CFDs. The oil market often offers a lot of drama and volatility, but is still considered such a fundamental asset that investment often pays off. Gold is often referred to as a safe haven for traders because the value is very stable, but also because gold usually moves upwards when other markets fall. One of the industry's best platforms for trading commodities is Plus500, which is also listed on the London Stock Exchange. Register for an account with Plus500 here, and start trading commodities, currencies and stocks like a pro.
Who trade currencies?
Discover more about forex trading within short (we're still working lots on this website) and why people start trading currencies.
Do you want to know more?
Many words that can be difficult for beginners can be found in our forex dictionary that's almost launched while writing this. But do not forget that the opening hours in the foreign exchange market can play an important role for when there is the most activity and the lowest spread. Our personal favourite is when New York opens and when the London market is still running. Then the volumes are often the largest for many currency pairs against the EUR or against the USD, while sterling is one of the 4 most traded currencies.