8 Mega Trends That You Can't Miss in 2022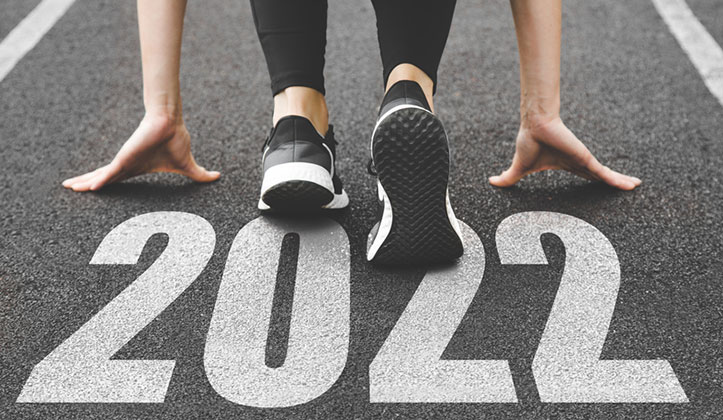 2022 will be a good year for the IT revolution, with technology advancing at an astronomical speed you don't want to miss out on these coming trends where the potential for profit is huge. The stock market, the forex market, and the commodities market will be greatly impacted by the coming advancement in technology.
Artificial intelligence in your home
Alexa, Google Home, and Siri are just some typical household names when it comes to artificial intelligence in your home. Being able to just come home and tell your Alexa to start cooking food or turning on the TV is a big part of the future. The whole industry is expected to grow around 15% on average year on year, during the corona pandemic alone there's been a massive demand for smart home systems like Alexa and Google home. Much of that demand derives from the fact that people have worked from home, but this is a trend that will continue. Amazon is already rolling out an entire system to make your home smarter.
Space exploration
Space is such an interesting area to explore, many years ago scientists discovered that there's actual water on Mars. This means that there's some sort of ecosystem developing there which can also be further developed into different forms of life. The great thing about space exploration is the possibility of creating new types of economies, that utilize different systems of capitalism. One way this could be achieved is the rapid adoption of cryptocurrency, because cryptocurrency is such an easy way to make transactions it would be an efficient way to establish life on another planet with a good way to conduct trade. Check this article out if you want to learn more about crypto.
Renewable energy sources
One of the most funded areas right now is renewables. Because technological advancement is so important to the world right now we also need to make sure to sustain the technology for future use. Doing so we need energy for a long time, earlier nuclear power was the best source of renewable energy countries could use because it was cheap, efficient and it can sustain for a long time. Lately tho, there's been a lot of advancement in other energy areas such as hydrogen fuel and sun cells. It's far from finished tho so if you want to take advantage of a growing industry you should definitely check this out.
E-commerce
While E-commerce is a very large industry, it's far from its peak. Economists are projecting an average growth rate at around 16.8% year on year and by 2024 the industry is expected to be worth around 6 trillion dollars globally. Many factors such as artificial intelligence systems in your home will help the e-commerce industry to grow faster, Amazon for example uses their "prime system" where customers that purchase a membership can get same-day delivery by drones. Other companies such as JD.com and Alibaba also do this, more companies will be forced to adapt to the growing e-commerce trend in order to stay competitive.
Urbanization
The never-ending story, people moving into the city, and real estate prices keep going up. Yes, this is in fact one of the longest living trends that will still keep growing into the future. More jobs will be created in cities, away from the suburbs and closer to other corporations. The environmental movement pushes urbanization a lot since it will make everything closer to home, therefore the need for transportation will decrease. Since there's a growing demand for energy efficiency, urbanization will be one of the megatrends in 2022 you shouldn't miss out on. The tech sector and real estate will be on our hot picks for the year.
Cybersecurity
With the large growing demand for technology and IT solutions for our everyday lives, cybersecurity will become a vital part of it as well. According to the United States Bureau of Labour statistics, cybersecurity jobs will grow around 31% throughout 2029. This is a huge indicator that will keep growing for a long time, also a very nice trend you can jump in on early. With sites like eToro making crypto trading easier, the need for a stronger cyber network will grow because if they want to be able to conduct large amounts of transactions on a blockchain network, they also need the ability to process the data safely.
5G and High-Performance Computing
Whatever you think of 5G, it's coming and there will be huge benefits for the financial markets as well as the technology industry. Being able to process more data much faster will make it much easier to simplify many tasks like automated computer systems. For us active day traders, it will mean the ability to execute trades faster. Today trades are relatively fast on being executed, however, there's still room for improvement and you'll feel the difference. This will also make computers perform better, processing data faster means we can make a whole lot of processes much faster.
Still unsure? Well, you can also check these brokers out for coming trends


CMC Markets (Review) – CMC is one of the most trusted brokers since 1989, it's recognized as the best broker for forex trading. They offer small commissions, but a large variety of tradeable markets. With over 300 markets to choose from, you'll for sure find your next investment. Check them out if you want to start trading today.

Capital (Review) – Very flexible platform that offers a wide range of possibilities regardless of whether you're a beginner or intermediate investor. With the possibility to conduct fast executions, you'll be sure your trades will be done in the right price range so you can make the sweet profits. If anything goes wrong you don't need to worry, they also have 24/7 customer support. Click here to register at Capital!

Rating:
9.67/10
Minimum deposit:
250 GBP
Description:
Trade more than 50 commodities, 1000's of shares and forex CFDs. Try Capital with our without leverage now!
Risk warning: 75.26% of retail investor accounts lose money when trading with Capital.
---
Published:
Author: Robin Babaiy

TAGGAR
---
Other similar news
Below you can see more similar news if you want to learn more about this subject or find related topics.