Paypal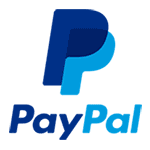 Do you have money left over on PayPal, but are unsure how to use it? Fortunately, we have listed prominent forex brokers and online trading sites with PayPal as a deposit or withdrawal option. Learn more about PayPal payments and see what you should think about, or check out our top 4 list of trading sites allowing Paypal as a deposit method below.
4 brokers offer PayPal
Paypal is one of the world's largest payment methods. Paypal is used frequently in the UK, and seems to take market share almost every year. If you have money deposited on Paypal, it can be a good alternative to use one of the brokers below to deposit money instantly.
Below you find a list of recommended Paypal brokers, sorted by the highest rating first.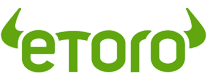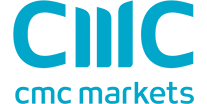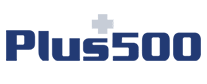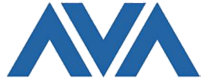 Why care about PayPal?
If you have money left over on PayPal, perhaps in another currency or a sum that is just there without you knowing how to use it. Then we have a proposal. Do as Randy McKay who made $2000 grow to $70 000 in just 7 months. He is not alone. Many have gone from modest stock trading to a fortune in currency trading. Are you next? Try one of the options above.
How was PayPal created?
PayPal was founded in Palo Alto, California back in 1998 by Elon Musk, Peter Thiel and a few others. The goal is fast transfers, no matter where you live in the world or want to send money. PayPal is still considered one of the leading methods of money transfer and millions of people have money on PayPal that they forgot was there. The goal was initially an electronic alternative to traditional and considerably slower transfer methods such as checks or bank transfers. The company charges a small fee for benefits such as 1-click transactions and provides guarantees when buying online.
What are Paypal's fees?
There is a 1% fee of the amount, with a maximum amount of GBP 8 per transaction in fees. If you are going to use Paypal, it is therefore recommended to either withdraw the money first, or use as much as possible so that you reach the maximum level and a little more for the fees.
What is the advantages?
+ It is lightning fast to get started with trading after deposit from PayPal.
+ You avoid the exchange fee if you initiate a foreign exchange trading account in the same base currency as you have in the PayPal account.
+ You can use several different currencies (€, $, £) for most trading sites. Try for example eToro which has 4 base currencies (USD, GBP, EUR, AUD).
Which disadvantages exist with Paypal?
-Fees of 1% of the total amount or up to 10 sterling per transaction, plus any exchange fees.
-Transfer only amounts in the same currency that is in the account, otherwise there will be extra fees.
How to get started?
Register a free account on Paypal if you have not already done so.
Is there an amount limit at Paypal?
You can send up to £10 000 per transaction if you are verified with Paypal, while unverified accounts are allowed to send a maximum of £400 per month.
Want help with a Paypal problem??
Please use the British Smart Paypal Help Guide, or contact customer service directly. They are usually very quick to reply.
The company's share goes under the ticker PYPL on Nasdaq and has seen an increase of over 580% from 4th of November, 2016 to 29th of October, 2021. The Paypal share stands out as very popular and has been on the stock exchange since 2015. When it introduced the opportunity for Americans to buy cryptocurrencies that Bitcoin and Ethereum, the interest and trading volume of these digital currencies increased dramatically.
Does Paypal have any vacancies?
Yes, there are usually plenty of Paypal jobs in the UK, available in London – for all levels and categories. Saleseffectiveness manager, customer success manager, partnership manager and technical account managers are currently needed to name a few open positions at Paypal.