VISA as deposit method

VISA is one of the world's most famous brands and most of us probably have a VISA debit or credit card. As a payment method, it is safe, easy and secure. You can make a deposit to your currency broker contactlessly with your mobile phone if you have read your VISA card on, for example, Apple Pay, or by entering the card number manually. Below is a top list of all currency brokers that offer VISA as a deposit and withdrawal method.
6 brokers offer VISA
VISA is the worlds' biggest credit and debit card. Get started easier with forex trading thanks to VISA, you too.
Below we list the recommended VISA-brokers with the highest rating first.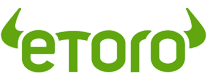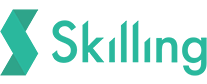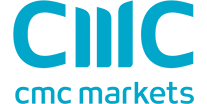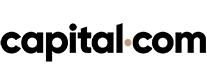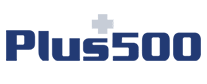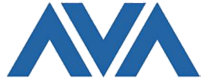 Short facts
How quick can a VISA transfer be done?If you pay contact less with VISA from your mobile, it will take a few seconds. If you enter the entire card number, it normally does not take more than 40 seconds.
What country is VISA from? USA
How do I contact VISA? You can call the British office at 0800-89-1725.
Available for customers from: All over the world.
Amount of employees: 19 500.
Officiel website: https://www.visa.co.uk.
4 steps to get started with VISA payments to a broker
You can get started really quickly and easily.
1. First select a crypto or currency broker.
2. Decide how much you want to deposit.
Click on SHOW as payment option.
4. Initiate the payment.
How did VISA start?
Bank of America launched BankAmericard in Fresno, California on September 18, 1958. The test in the small town went well and eventually the card was licensed to other countries. In Canada, the card was called Chargex from 1968 to 1977, while the French called the card Carte Bleue. The corresponding card was released by the British bank Barclay under the name Barclaycard. In step with the international expansion, a number of problems arose and a multinational company was created to handle the expansion, IBANCO (International Bankcard Company). Many countries were still negative about launching cards associated with Bank of America and everything was changed to a new name, Visa. The card came with a distinct blue, white and golden color. The tones of these colors still remain in today's VISA cards.
Costs associated with VISA
Although the majority of forex trading companies do not charge any fees when depositing or withdrawing money with a VISA card, there are some exceptions. Sites like Skilling, Capital or eToro got no fees when doing a deposit to your forex trading account. In the top list above you find the recommended forex brokers that allow deposits with Visa card and don't have any annoying or hidden fees.
Advantages
+ Secure and fast transfers.
+ The future takes VISA, it is said.
+ Life flows easier with VISA, is one of their slogans.
+ Makes your world go round, is another.
Disadvantages
-Some banks block transactions to trading companies.
-There are sometimes costs associated with VISA deposits, so always check the currency broker's website if there are additional fees.

Rating:
9.78/10
Minimum deposit:
50 GBP
Description:
Highest ranked forex broker supporting VISA transfers.
Risk warning: 68% of private investors lose money when they trade CFDs with eToro.
---