HKD in Real Time: Forex guide for Hong Kong Dollar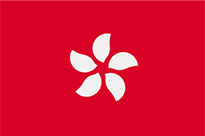 Are you interested in forex trading with Hong Kong dollars? Here is everything you need to know about HKD – from history and background facts, to denominations, the region's economy, tips on good brokers. You also get real-time exchange rates for the Hong Kong dollar, and can discover what the connection to China really looks like. Below is the live exchange rate for USD/HKD, exactly what is happening right now in the foreign exchange market..
USD/HKD
Background and history
The HKD is the official currency of the Kina's Special Administrative Region of Hong Kong (Xianggang in the Pinyin native language), and has been so since its introduction in 1937, when it replaced the former silver dollar. The currency is currently the ninth most traded currency on the forex market, according to our latest report on ForexTrading.uk. HKD has been issued by the Hong Kong Monetary Authority (HKMA) for many years.
The Hong Kong Dollar has a fixed exchange rate against the US dollar since 1983, which means that 1 HKD is always equivalent to 0.12 USD and 1 USD is always worth 7.80 HKD. Hong Kong dollars are – in addition to Hong Kong – also accepted as a means of payment in some places in southern China, and especially in the Chinese province of Macau, where it is used as a complement to the administrative region's official currency Macau Pataca (MOP).
Hong Kong dollars are denominated in denominations 10, 20, 50, 100, 500 and 1000 HKD (banknotes) and 1, 2, 5 and 10 HKD (coins). The unit is called just like in other dollar currencies cents, and within the currency there are 10, 20 and 50 cents.
The official currency code according to the ISO 4217 system is HKD – which is also an accepted abbreviation that is generally used together with HK $.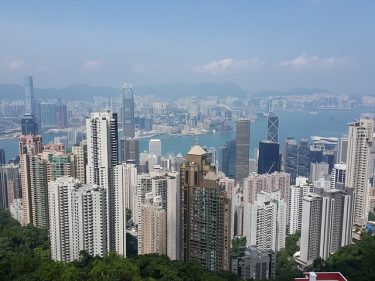 Since Hong Kong is by definition only an administrative region of China (albeit an independent one) rather than its own state, it lacks its own central bank. However, the monetary responsibility for HKD does not lie with the Chinese central bank either, but with HKMA – Hong Kong Monetary Authority – which can be likened to a kind of financial authority and which has its headquarters located in the center of central Hong Kong.
Three banks are licensed to issue the currency themselves – Bank of China (headquartered in Hong Kong), HSBC (headquartered in London) and Standard Chartered Bank (also headquartered in London).
HKD and Chinese yuan are not the same thing
Hong Kong belongs to China – but still not. The relationship can be tricky to fully understand, but it is important to know that HKD and Chinese yuan are not the same currencies. HKD is the only official currency in Hong Kong, while the Chinese yuan is the official currency on the mainland. If you are traveling to Hong Kong, it is therefore important that you switch to the correct currency.
Internationally important trade and finance metropolis
Thanks to Hong Kong's very strategic location, the ambitions and drive of the Chinese people and the liberal way in which the British ruled Hong Kong until 1997 when the region was handed over to China. Hong Kong has had the opportunity to grow and develop into one of the world's most important metropolises, both for trade but also for financial business. Hong Kong's economy is strongly linked to international trade, and the region is home to some of the world's largest and busiest shipping ports – from which huge quantities of Chinese exports are shipped every day.
The banking sector is also large and on the rise, as is tourism, which is growing steadily and is increasingly contributing to Hong Kong's economy. Given that Hong Kong's economy is so strongly linked to export trade in particular, so is the currency. For those who are interested in speculating or investing in HKD, it is thus good to keep up to date with what the international arena for exports looks like, as well as keep an eye on any geopolitical events or conflicts that may affect the exchange rate for both USD and HKD.

Rating:
9.56/10
Minimum deposit:
100 GBP
Description:
Trade HKD at Skilling, one of the markets' best and most advanced trading brokers. Get started today!
Risk warning: 63% of retail investor accounts lose money.
---
Forex trading with HKD
The Hong Kong dollar can be an interesting alternative to the Chinese yuan or the other major currencies in general, and the currency is traded with a number of different currency brokers.
Just like when trading other currencies (and other financial instruments as well), it is important to find a good currency broker that offers low spreads, as fast executions and complete order fillings as possible, one (or preferably several) good trading platforms and good terms overall. For EU citizens, a broker licensed within the EU is always preferable as it provides increased security and better consumer protection.
Scandinavian-based Skilling offers serious CFD trading with HKD at some of the market's lowest spreads and with both its own platform Skilling Trader and the third-party solutions MT4 and cTrader available. Two other quality brokers for HKD trading are international Capital.com with the biggest selection and then one of the classic copy trading site eToro.