Klarna

Klarna allows smoother trading, using three different ways to get started: pay directly, pay later or split your payment.
The fact that you can delay your payment a bit is one of the biggest reasons why many people choose Klarna as their primary deposit method when trading. See a top list of the best trading sites that offer deposits with Klarna.
1 brokers offer Klarna
Choose Klarna to pay directly, split or pay on a 30-day invoice. Get started easier with a currency broker that supports invoice payment, you too.
Below we list the Klarna brokers we recommend with the highest rating first.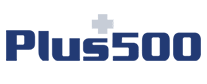 Short facts
How quickly can a Klarna payment be made? It normally takes just over 30 seconds.
Which country does Klarna come from?? Sweden.
How do I contact Klarna? There are three clear options: 1) Call them on the British number 0203 005 0834, 2) Contact them via the Klarna app or from the chat function on their website.
Available to customers from: The United Kingdom, Sweden, Norway, Denmark, Finland, Belgium, France, Italy, Spain, Poland, the Netherlands, Austria, Australia, Switzerland, the United States and Germany.
Number of employees: Over 3500 employees.
Official website: https://www.klarna.com.
4 steps to Klarna payments
Get started both quickly and easily.
1. First select a currency broker in the top list above.
2. Decide how much you want to deposit.
3. Click on Klarna as payment option.
4. Initiate the payment.
How did Klarna start?
Klarna or "Kreditor Europe AB" as it was initially called, was created as early as 2005. The goal was to make a payment solution, primarily for e-commerce, where the customer pays after receiving the product. The founding trio Niklas Adalberth, Victor Jacobsson and Sebastian Siemiatkowski completed the idea of ​​Klarna at the Stockholm School of Economics (SSE). They won an award in the annual entrepreneurship competition for creating an easier and safer way for consumers to shop online. The founders first received help from the incubator SSE Business Lab AB, before the business angel Jane Walerud found the programmers who created Klarna. Investment AB Öresund joined Klarna in 2007 and in 2008 Klarna's services were launched in Norway, Finland and also Denmark. In 2019, Klarna was considered one of Europe's most valued fintech companies, with a valuation of more than SEK 50 billion. Despite this, Klarna made a loss of over 1 billion in 2019.
For trading companies that offer deposits with Klarna, you must deposit the money immediately and can see it in your trading account a few minutes later.
Costs associated with Klarna
For you as a customer, Klarna does not cost a penny. Easy payments, in other words.
Biggest benefits
+ Klarna takes all credit and fraud risk, so you as a customer don't have to!
+ The Klarna card has neither an annual fee nor any start-up cost.
+ You can easily pay with your mobile, both through Apple (iOS) and Google Play (Android).
+ Can collect purchases and expenses on a monthly invoice.
Main disadvantages
– Not available in so many countries yet.
Where is the head office?
Klarna AB is located in central Stockholm at:
Sveavägen 46
SE-111 34 Stockholm.
How much is the turnover for Klarna?
In 2020, Klarna Holding AB had sales of around SEK 11.17 billion. Profit after net financial items was SEK -1.5 billion for 2020. The company group's total assets are just over SEK 61.8 billion.
Rating: 9.56/10
Minimum deposit: 100
Description: The highest ranked currency broker that supports Klarna transfers.
Risk warning: 72% of CFD-accounts for non-professional customers loose money.
---