MultiBanco deposits

MultiBanco or MB as it is also called, is originally a Brazilian and Portuguese payment system that all local banks in Portugal & Brazil support, but also several in the UK. It can be used when you log in to your Internet bank, use an ATM that belongs to your bank or via the MB app. See a top list of the best currency brokers with Multibanco below.
2 brokers offer MultiBanco
Select MultiBanco if you have money in MultiBanco that you want to use for a trading account. You get started in a flash with MultiBanco from your app or a nearby ATM.
Below we list the MultiBanco brokers we recommend with the highest rating first.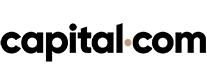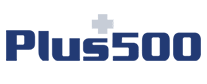 Short facts
How fast can an MB payment be made? About 20 seconds with the app, or 30 seconds through an ATM.
Which country does MultiBanco come from? Brazil.
How do I contact Multibanco?
Available to customers living in: Portugal and Brasilen, but also customers in Spain, the UK and other places around the world where banks such as Millenium, Banco BPI, Novobanco, Santander Totta and Caixa Geral de Depositos operate.
Number of employees: Over 700.
Official website: https://www.multibanco.pt.
4 easy steps to MB payments
If you already have a Portuguese bank, you are up and running in no time. Then you can follow our guide below.
1. Choose a currency broker.
Decide the amount you want to deposit.
3. Click MultiBanco [MB] as the deposit method.
4. Log into your bank, such as Millenium BCP or Caixa General and select MultiBanco in the nearest ATM machine.
5. Alternatively, log in on the MultiBanco app on iOS or get MB WAY on Google Play (Android).
How did Multibanco start?
The system was founded as early as 1985, when it was unique in its kind. Today, Portugal's interbank network is connected with 27 banks and 12,700 ATMs through MB. Multibanco has become known for having more functions than normal ATMs. Almost all types of deposits and transfers can be made through this system.
Which costs are associated with MB?
Fortunately, no currency or crypto broker charges any fees when depositing or withdrawing through Multibanco. Therefore, it has become and maintained its status as a very popular system for secure bank transfers in Portugal.
Why consider Multibanco for deposits?
There are over 200 million people with bank accounts in Brazil or Portugal. Many of those banks are also represented in the UK and if they are, you can easily use them to deposit. Most people prefer to transfer money into their new trading account by their own bank, and if your own bank use Multibanco as one of the main methods for transfers – then it's a natural step to use it when signing up for a new broker. Below you'll find the best broker with MB deposit options at the moment.

Rating:
9.67/10
Minimum deposit:
250 GBP
Description:
Highest ranked broker supporting MultiBanco-transfers.
Risk warning: 75.26% of retail investor accounts lose money when trading with Capital.
---
Got any questions? Don't hesitate to contact us from the about us page.