Trends 2021: What do people search for within shares & finance 2021?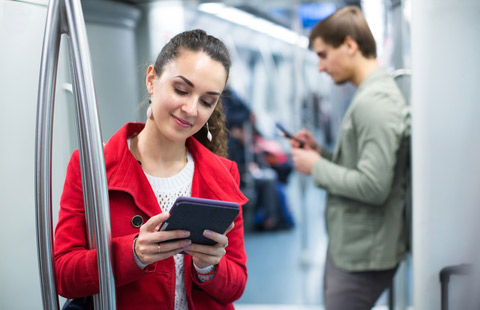 After analysing and working with searches on Google and Bing for almost 20 years, you start to get a certain feeling for what people are looking for during different time periods. The year has just begun, but several trends seem to be looming.
Of course, search behavior changes weekly for the financial sector. But while search volumes for forex trading have been stable for several years, the stock market, investments and specific CFD stocks such as GameStop (up 103% yesterday), Tesla and more specifically – buying the dip investors – have increased significantly in the end.
Today, ForexTrading.uk will review search behavior and trends that indicate the direction for British households' private finances during 2020-2021. We will also address risks and opportunities in online trading in 2021, a year that can be exactly what you make it yourself. So sit down comfortably and be ready for another deep-digging article from Forex Trading. Let's start with what is being searched for in some of our favorites.
What is most sought after at online trading companies?
There are trends in what people are looking for at various forex brokers and online trading sites. We have researched and asked a few different things about current search trends and here is the result.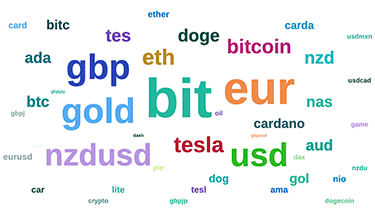 Skilling: Mer Bitcoin, GameStop, Guld, Tesla, NZD och GBP
In the past week, the Tesla share has been more volatile than usual and search terms such as TESL, TES and Tesla are three extra popular search terms at Skilling.
Many have sold Tesla (TSLA), while others take the opportunity to buy as soon as the price falls slightly. You can see the latest stock CFD price for Tesla at Skilling. You can trade with 5x leverage, either buy or go short. An instrument that has declined a lot this year is gold, which some hope will get a new take off soon. After yesterday's race for GameStop, there is no doubt that Skilling will get many new customers who want to trade that particular share. New Zealand has shown a really strong economy that has made the currency (NZD) keep up. The pound has also been strong at the end and has had increased search interest among Swedes at the end. Register at Skilling to try currency trading, completely risk-free with a demo account.

Rating:
9.56/10
Minimum deposit:
100 GBP
Description:
Try an amazing platform with a wide range of instruments. Register for a free demo account at Skilling today!
Risk warning: 63% of retail investor accounts lose money.
---
Capital: Flexibility and customisation
For Capital, it is clear that they are trying to get more people who are eager to trade with popular and trending share CFDs. Also, they give you maximum flexibility with how you like the screens to look and even which leverage to use.
Capital is available in the UK and has over 3000 instruments to trade as CFDs. In addition to 1000's of shares as CFDs, they also have one of the largest range of forex instruments.

Rating:
9.67/10
Minimum deposit:
250 GBP
Description:
Invest or speculate in shares, indices and currencies with CFDs. You have flexible leverage and can adjust yourself. Create a demo account at Capital now!
Risk warning: 75.26% of retail investor accounts lose money when trading with Capital.
---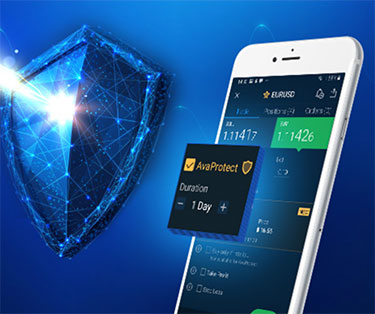 The international broker AvaTrade (rating) is big on the stock index and "regretting its positions". Yes, you read that right. With this player, you can use a risk management tool called AvaProtect. This allows you to "undo" all positions that go in the wrong direction, up to 24 hours after your trade has started. Of course, it is not completely free, but there is a small fee to insure against declines. But used correctly, AvaProtect reduces trading risks, which has made it hot among many new traders. As more people apply to the stock market, it will also be easy to add some stock indices to the portfolio. AvaTrade has an outstanding range with everything from crypto indices to traditional stock indices such as FTSE 100 or US Tech 100. There are also a number of different instruments, such as the Cannabis Index or the Dollar Index, which many are also looking for. Try trading with extra protection through AvaProtect.

Rating:
9.56/10
Minimum deposit:
50 GBP
Description:
A wide range of soft and hard commodities to trade with CFDs. Try trading at AvaTrade today!
Risk warning: 71% of retail investor accounts lose money when trading with Avatrade.
---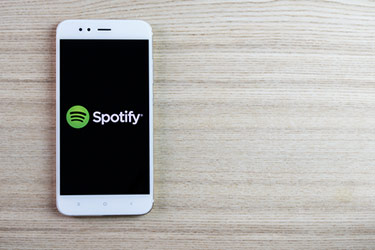 Brits are increasingly interested in investments
As more searches for inflation and a strong start to the year for equities begin, many newcomers have begun to take an interest in investing. The current weakness of the British pound may also have contributed to it becoming extra interesting to invest. Here are some suggestions on what can make investments worthwhile for Brits in 2021:
+ The government has created a proposal for tax reductions for investments in equipment from 2021.
+ The stock market has gone like a rocket the last year.
+ Alternative investments, such as precious metals, real estate, soft commodities or investments outside the stock market are something many people look for when the stock market is volatile in the last few days.
Should you buy the dip?
On Twitter, people are urged to "buy the dip" according to newspapers. The tag #buythedip has been one of the most popular Twitter tags for the past two days. Just over 23% of all stock trading in the US now comes from private investors, a sharp increase from just one year ago. "People are starting to get used to just buying the dip as a successful strategy," Elliott Savage, portfolio manager at YCG Investments, told Bloomberg.
"Cyclical stocks are starting to outperform the stock market. It is quite unusual considering how long value shares have underperformed", says Cathie Wood, founder and CEO of Ark Invest.
She goes on to indicate that Ark Invest believes more in growth stocks than value stocks and that they bought the dip, including for Tesla.
Warning: ForexTrading.uk wants to issue a risk warning that it can be very high risk to follow trends on Twitter and to trade dips. Never invest more than you can afford to lose.
Inflation: How has it changed in 2020-21?
Many newspapers have frightened us about inflation and the search interest has increased significantly. "Fear of inflation" is driving – the interest rate can rise, writes the Scandinavian newspaper SvD. Inflation is underway: Is the establishment about to succeed, writes Johan Berntorp on our Swedish sister site Valutahandel.se.
The Riksbank writes that inflation is 1.7% in January 2021. Yes, inflation in Sweden has increased from 0.5% in December according to Statistics Sweden, but it is still below the inflation target of 2%. DI points to inflation as "Wall Street's new cloud of unrest" while Privata Affärer finds analysts who predict that "inflation will continue up this spring".
Search terms such as "Inflation 2020" and "Inflation Sweden 2020" have increased by several 100 percent. People also want to learn more about inflation and ask to a greater extent: "What is inflation"?
However, some economists are fairly certain that inflation will not really pick up in 2021 or the next few years, despite rising oil prices. One man with that opinion is the financial analyst Henrik Mitelman, who held a "Macro analysis" with SEB where he explained that inflation is not something you need to worry about. Not the next year anyway. But what are people looking for then on ForexTrading.uk?
Search Trends at our sister site – Valutahandel.se?
+ Days when newspapers write lots about cryptocurrencies like Bitcoin, people are looking for a serious cryptocurrency broker. However, many Swedes have problems with deposits and need to be able to buy BTC without being blocked by the bank. NOTE: In the UK, you cannot trade cryptocurrencies with CFDs, it's forbidden.
+ More have opened their eyes to silver, after the Reddit threads about increasing the price.
+ Currency trading with leverage: People are looking for the possibilities with leverage, but are also curious about the risks. Can you become liable for payment if you drive leverage and the business goes in the wrong direction, is a common question? The answer is that it depends on the broker, but most for individuals limit the losses so that you can not lose more than you bet.
+ Target prices for Ethereum (ETH) and of course also the price outlook for Bitcoin (BTC) are two hot areas. Of course, it is impossible to know, but there are always people who have opinions. Our only advice is to be very careful with cryptocurrencies, as they are often significantly more volatile than equities and mutual funds.
+ Trading platforms for trading is something that people want to know more about. It is mainly sought on MetaTrader 4 (MT4), MetaTrader 5 (MT5) and cTrader.
+ People want to know what currencies are going on; how it will go for different currencies. Since we are not advisors and therefore can not give buying advice, we usually refer to interesting articles that they can delve into to form a broader view.
+ By the way, you can see exchange rates in real time, directly from Valutahandel.se. In addition, there are facts about each currency, such as Swedish kronor, with continuously updated short news (flash news) and slightly longer articles at the bottom.
+ What affects a country's currency? Yes, people are curious and there are over 50 factors that affect a country's exchange rate.
Published:
Author: Markus Jalmerot

TAGGAR
---
Other similar news
Below you can see more similar news if you want to learn more about this subject or find related topics.