Best brokers for British traders
"Get inspiration from the markets' best traders for free..."
"Trading. Easily. Forex trading with rapid execution. Pe..."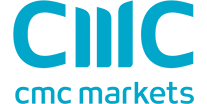 "Next generation of traders. Trade your own way. Full fl..."
Learn Forex Trading - Forex School
Why do millennials trade cryptocurrencies?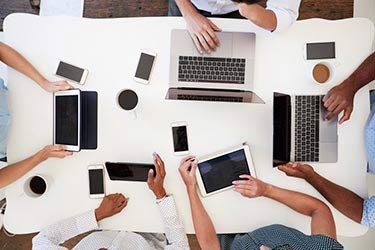 Cryptocurrency exchange and trading has become a fully integrated part of forex in 2021. Almost all online trading brokers today allow clients to trade in cryptocurrencies, on favourable terms. The question is how many digital currencies are available from an individual crypto broker? 5, 10, 25 or 100+? Most of the internationally renowned and specialised cryptocurrency trading sites are not licensed in the UK, giving zero rights to investors. We obviously only recommend regulated crypto brokers, and luckily there are quite a few excellent ones such as eToro, Skilling and Capital.
The differences are considerable, not only in the platsforms and the deposit methods, but also the withdrawals methods and different minimum and maximum deposits. At the same time, we note that even credible newspapers such as the
Financial Times
point out that Bitcoin can be counted as a safe heaven currency. At the same time, journalist Jemima Kelly believes that Bitcoin is the modern equivalent of US 10-year bonds, which we at ForexTrading.uk, however, think is a real exaggeration.
Bitcoin's volatility is both an opportunity or a risk, depending on how well you timing of a Bitcoin trading is timed. While some men like a little more risk, women often look at crypto and currency trading differently. A large group of optimists or so-called crypto enthusiasts are all in on buying bitcoin, while others firmly believe in alternatives within cryptocurrencies such as Ethereum, Dash or Stellar. The crypto pessimists, on the other hand, prefer short selling Bitcoin with CFD and believe that a decline in price is overdue.
At the same time, there are so many alternatives in the incredible jungle with the cryptocurrencies. While Forex Trading have counted to over 3000 cryptocurrency pairs today, around 50 could be considered among the more well known. However, with such a wide range it's hard to select, unless you go for the two main ones, Bitcoin and Ethereum, that are most highlighted in media.
What is Included in Online Trading?
With the wide range of financial instruments available in 2021, there is no reason to choose between different devices (mobile trading vs from the computer) or type of instrument. Most financial assets can be traded, currency pairs, equity, commodities, and indices.
Almost everyone talks about the financial markets today and forex trading is becoming an alternative to shares trading.
Never before has it been so convenient, not least thanks to customer-friendly online trading brokers such as eToro. They let you copy successful traders, where you can select risk level and view past returns, completely free of charge. Those who are copied are paid a small fee by eToro themselves.
Another hot alternative is Scandinavian Skilling, which does everything in its power to make online trading accessible to everyone, even beginners that never done anything with trading before. Luckily, it's never too late to begin.
London's foreign exchange market - largest in the world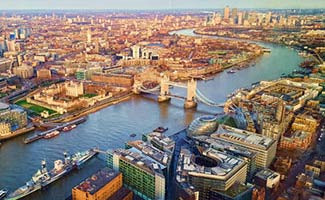 The currency trading market is a global and decentralised trading venue, which gives people the opportunity to buy, sell, invest, and speculate in currency pairs.
There is no doubt that London is the center of forex trading, with New York, Singapore and Hong Kong a good distance away when talking trading volumes. However, Brexit is predicted to negatively affect London's position as a trading center, said 65% of people in a survey out of 12,000 respondents. Many survey participants who believe in negative effects for London have identified Frankfurt, followed by Paris and New York, as possible alternatives to future foreign exchange hubs. ForexTrading.uk still believe that London will stand strong thanks to the time zone, pool of talent along with historical factors.
In terms of volume, the foreign exchange market is the largest financial market in the world according to statistics from the Bank of International Settlements (BIS). Daily foreign exchange trading has increased to as much as 4.76 trillion sterling per day, an increase of 1.5 trillion from the previous measurement period. CFDs are what people trade to an increasing extent, but forex trading also occurs with options and futures, as well as mini futures and turbo warrants.
Although the daily movements are relatively small for currency trading, the leverage with CFDs makes it possible to trade for considerable amounts without investing huge sums. However, leverage is a double-edged sword that goes in both directions and can give either big wins or losses. So please be aware of the risks with forex trading before investing and never invest more than you can handle.
But how did trading in different currencies really begin? Here we go through the history behind traditional trading in commodities, the transition to currencies and forex trading online which is the only sensible way to trade in the 21st century.
How has forex trading developed?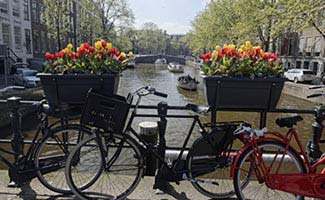 As early as the 5th century BC, Greeks and Egyptians traded goods through silver and gold coins. The value was always determined by the weight and size of the metals. The Roman Empire was the first to centralise foreign exchange trading through a state-owned monopoly. Even today, a similar structure exists, where central banks such as our own Bank of England decide on monetary policy.
During the Middle Ages, over 1000 years ago, copper became the most common metal for minting coins. The foreign trade that existed was very limited back then. Even today, copper is used to some extent in coins, such as American 1-cents, which consists of 2.5% copper and 94.5% zinc. It would not be until 1472 that the world's first bank was created, Monte dei Paschi di Siena. But it was Amsterdam and the Netherlands that a few decades later created the first free-trade marketplace for currencies.
In 1875, the gold standard was introduced. The rules were that countries were limited to minting national coins only in the same amount as there was gold in the central banks' reserves. The purpose of a gold standard was to guarantee the value of a currency, something that is more relevant than ever with central banks providing gigantic stimuli, which can also dilute the stock market and heavily effect some currency pairs. The end of the gold standard took place after the First World War, when countries printed money to finance costs, which meant the abrupt end to an era with gold as security.
From the beginning of the 1910s to 1920, the number of currency brokers went from 3 to over 70 in London. Just over half of all transactions in London took place in sterling pounds. Even today, the British pound is one of the major currencies, the 4th most traded after the US dollar, the Euro and Japanese yen.
Is forex trading suitable for beginners?
If you are a beginner when it comes to forex trading,
read our guide with 25 tips
. For a quick introduction, it makes sense to read the
5 minute guide about currency trading
in order to get started. If you have
even less time to learn
, check out the
3-minute guide with 4 short steps
to get started with forex trading today.
Many without long trading experience initially try one of
8 demo accounts
, a
risk-free way to get started
and discover the platforms. If you need more inspiration and motivation, then read the article about
why a test account is good to start with
.
Have you traded shares or options before?
Then it is often really fast, simple and straightforward to get started with currency trading if you already traded shares, indices or options before.
If you are looking for a more professional and wider range of options, then you have come to the right place. Here we go through the
different types of forex brokers
. The most common and least sophisticated option is market makers. The most professional players in fx trading arena are the ECN brokers and STP brokers such as
Skilling
,
AvaTrade
or
Capital
.
Are you keen on quick forex trading executions?
If you are curious about discovering a professional trading platform, you should definitely check out traditional MetaTrader 4 (
MT4
) or the slightly updated MetaTrader 5 (
MT5
).
Both are available as downloadable platforms, as apps or can be used directly from the browser. You can get started trading forex faster through shortcuts, which hopefully can make your trading execution faster.
We have made a comparison of the execution speed in currency trading, showing that Skilling is one of the fastest. If you would like to get started quickly and try out new currency brokers, you can decide if a specific company is right for you. Alternatively, you can try contemporary alternatives such as Skilling or the unique copy trading platform from eToro.
How do currencies, cryptocurrencies and stocks move?
Both forex trading and crypto currency trading can be very volatile, not the least due to leverage, round the clock trading, inflation, national debt, political stability, speculation and breaking news. These factors make it both attractive, flexible, exciting and challenging for traders. During the British and European trading hours, sometimes the sterling can be stronger and more popular to trade, while it's not uncommon for the dollar
to gain extra strength when the US market opens up. The daily volatility for most major currency pairs are seldom more than a low one digit percentage, while cryptocurrency on the other hand often gain or loose 2-digit percentage in a 24-hour period.
Stocks on the other hand, usually move slightly less on a daily basis, with the exception of quarterly and annual reports along with breaking news and when new analyst ratings come out. Other factors that move specific shares include how dividends are distributed, company reinvestment, present value of a company along with the amount of investors, earnings potential and growth rate.
Some of the instruments with highest volatility include cryptocurrencies, which also makes them more interesting for many people. If you are eager to get started trading cryptocurrencies, it is recommended to read about how and where to buy Ethereum and Bitcoin.
Risk Warning: Trading leveraged products such as forex and CFDs may not be suitable for all investors as may carry a high degree of risk to your capital. Please ensure that you fully understand the risks involved, taking into account your short and long term investment objectives and level of experience, before trading. If necessary, seek independent advice. Please
read our legal disclaimer
.
Is currency trading easy or difficult?
Several visitors ask us about the degree of difficulty when it comes to trading. Like with everything in life, trading become easier the more you practice. ForexTrading.uk has put together a list of
13 common mistakes among inexperienced traders
. In order to gain understanding of the crypto and currency trading market, we recommend reading the
free forex school
.
What are the alternatives to forex trading?
In 2021, you can trade forex, cryptocurrencies, indices and shares on the same platform. In practice, this means that the alternatives are right in front of you. Crude and brent oil are often traded with CFDs and some traders use gold or silver as a hedge against inflation, while others prefer cryptocurrencies. During turbulent and volatile months on the stock market, people tend to engage in equity short selling with CFDs in a higher degree. Follow our
forex news to learn more
about alternative assets for trading.
Got any questions?
Do not hesitate to
read more about the founders
of this website or
simply contact us
to learn more. If you want real-time answers, ForexTrading's live chat is also worth exploring.